Aegees
The most secure
messenger in the world
AEGEES is a special messenger where no one and under
no circumstances will ever be able to get access to your data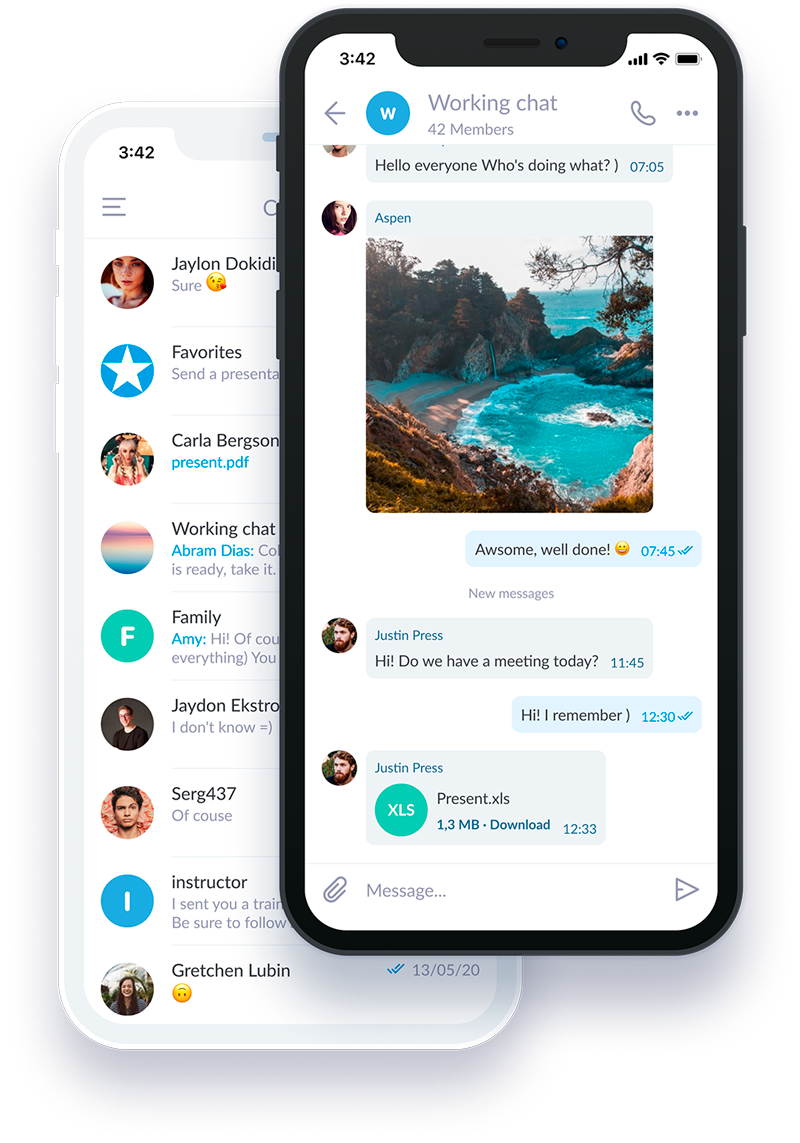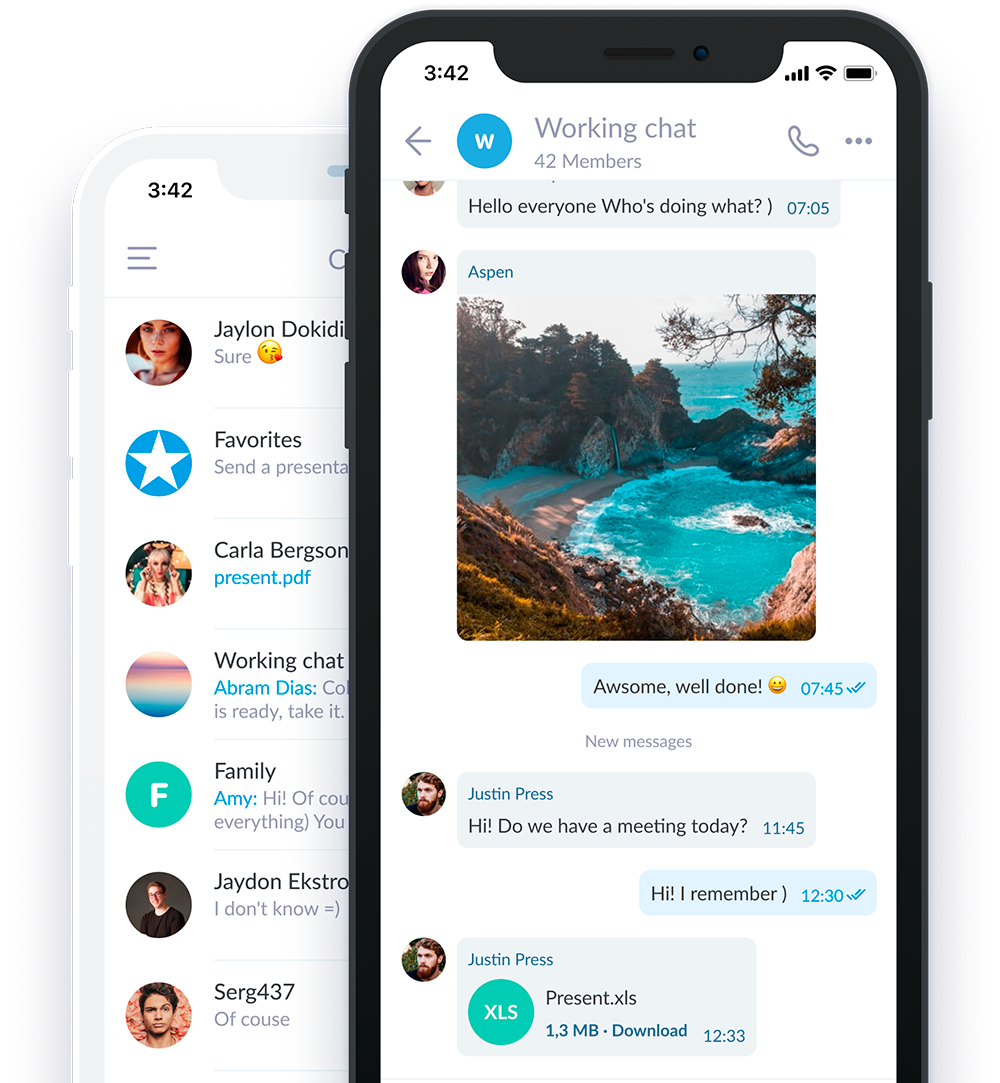 AEGEES – Your data belongs to you only.

Communication via AEGEES in terms of protection and safety is similar
to a conversation face to face in a totally sound-proof room at the end of the world.
Ultimate privacy
Physical protection of the device is implemented through a combination of a technological protection and a crypto container.
Data belongs to you only
All the user's data is encrypted with a personal password. This password is used only on a user's device and does not go anywhere else. It is impossible to extract the password.
Full encryption
All of the information transferred from one user to another is encrypted with state-of-the-art cryptographic algorithms.
No data stored on servers
AEGEES servers do not store user's messages or files. Your messages are located only on your device and the app requires the absolute minimum of permissions and user data for functioning.
Change of device requires verification
If a device or any part of it, including a sim-card, is replaced, a user has to get access to the messenger with a password.
No government control
AEGEES is a 100% independent, self funded organization without any government involvement, affiliated representatives or public funds involved.
AEGEES is not physically capable of disclosing any information about a user.
We do not store any information of the kind on servers.
We store hashes to your login and password, hashes to your contact's logins.
Audio calls are safely encrypted with end-to-end encryption.
After being delivered all the messages get erased from servers.
All hashes generated by the trustworthy SHA256 algorithm.
Try out AEGEES free trial subscription now
Privacy
Policy
Open Terms of Use and Privacy Policy
Information storage
The required information that the AEGEES servers contain is a hash of a user's login and password. Any messages and files are immediately deleted after their delivery. Personal data and correspondence are stored in an encrypted container on user's device only. The password to the encrypted container is not subject to recovery so you are the only one who knows it.
Our encryption algorithms
We use end-to-end encryption (EE2E). Users private keys are stored in an encrypted container, a special password-protected area of the device memory. This guarantees confidentiality of correspondence and personal data even in case of the device crack attempts.
Personal data
We know about you two 256 byte numbers, hashes to your login (phone number) and password generated by the SHA256 algorithm. This registration data is necessary to use AEGEES. You provide other personal data to us voluntarily and at your choice only.
Audio calls
We do not perform audio calls if they are not encrypted. Each flow must be encrypted on the sender's device and decrypted on the recipient's device. The captured flow is useless for an attacker since it can be decrypted solely by the recipient's private key. We do not store audio flows on our servers by any means.
Contact us
If you have additional questions, please contact us via email at support@aegees.com